In his testimony in front of the United States Senate Select Committee on Intelligence, Twitter's Chief Executive Officer Jack Dorsey stated that the social network had to disable between 8.5 million and 10 million accounts each week during 2018 because of automation and spam spreading suspicions.
As Dorsey said during his testimony, Twitter also had has to thwart up to 530K suspicious logins per day, double the amount it had to deal with the year before.
To do all of the above, Twitter had and still has to create new bot detection tools designed to automate the process of detecting and fighting automated accounts.
Most of the tools employ suspicious account activity to find accounts with questionable behavior such as a large number of tweets which use the same hashtag or mention the same account without ever receiving a reply.
"These technological improvements have brought about a corresponding reduction in the number of spam reports from people on Twitter," said Dorsey. "We received approximately 25,000 such reports per day in March of this year; that number decreased to 17,000 in August."
Twitter will add cell phone and e-mail verification for new accounts
Furthermore, Dorsey also mentioned the increasing number of instances when Twitter uses pre-programmed challenges such as reCAPTCHAs, as well as requests for password resets for accounts that might be compromised.
As an additional firewall to protect Twitter users against malicious behavior, the social network is also working on introducing mandatory cell phone and e-mail verification for all new accounts.
Dorsey also said that Twitter had detected more than 50,000 automated accounts connected to Russian entities such as the Internet Research Agency (IRA) and observed to tweet election-related content.
They accounted for about 1% of 2.12 million, the total number of tweets including material related to elections out of tweets analyzed for that period.
Jack Dorsey stated during his testimony that "as of today, we have suspended a total of 3,843 accounts we believe are linked to the Russia's Internet Research Agency (IRA) and we continue to build on our contextual understanding of these accounts to improve our ability to find and suspend this activity as quickly as possible in the future."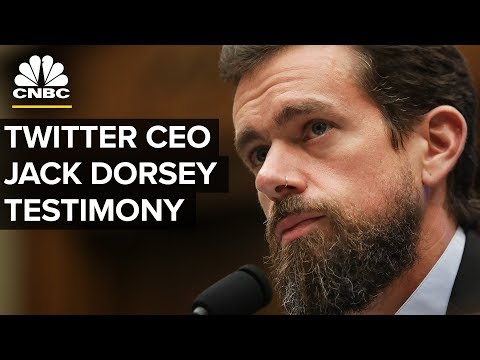 Play Video